DX Group's CEO Petar Cvetkovic, and finance director Daljit Basi are to step down from the company and board, taking place with immediate effect.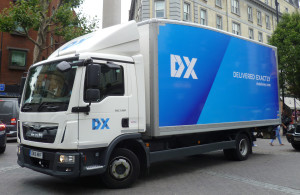 This comes as DX Group reports that the net debt at the end of what the company described as an "exceptionally challenging year" is expected to be £19.1 million.
DX has chosen James Hayward, FCA, to become interim CFO.
According to the parcel and mail company, results for the financial year ended 30th June 2017 are expected to show revenues of around £292 million, with adjusted profit before tax in line with market forecasts.
The company has also revealed that it is reorganising the business into two divisions: DX Express and DX Freight. DX Express will comprise the DX Exchange, DX Secure, the Courier operations and Mail activities while DX Freight will comprise Logistics, DX 1-Man, and DX 2-Man. DX Express will be headed by Nick Cullen, DX's existing Chief Operations Officer and DX Freight by Stuart Godman, who is currently the chief commercial officer.
Chairman of DX, Bob Holt, said in a statement:
"The changes we are making both to the Board of Directors and to the Group's operational structure are aimed at supporting business transformation.  In particular the reorganisation provides greater flexibility in managing costs and puts the Company in a better position to advance its operational and sales performance and to provide an enhanced service to its customers.
"In a challenging year, we are pleased to have the support of our bank and remain firmly committed to acting in the best interests of all our shareholders."
DX's results ending 30th June 2017 are expected to be announced at the end of September.
Responding to DX's announcement, the board of John Menzies said:
John Menzies will continue to work with DX to establish the impact, if any, of DX's announcement on the proposed combination of DX and John Menzies' Distribution division. John Menzies will make a further announcement as and when appropriate.
Liad Meidar, CIO and Managing Partner at Gatemore Capital Management, a 21 per cent shareholder of DX, said: "We are pleased with today's announcement from DX Group, and we welcome the organisational changes. We are also pleased that revenue and profit appears to be in line with expectations.  Since February we have been publicly calling for the Board to re-focus on the freight business and end the failed OneDX integration programme. This announcement makes clear that the Board is taking meaningful steps in that direction. Our working relationship with the Board has become more productive, and we will continue to be supportive of their efforts to unlock the potential of DX Group's freight business."