Eddie Stobart Logistics has confirmed that it is in discussions regarding the potential acquisition of a logistics service provider whose operations are complementary to the Eddie Stobart group's existing offering.
It has not identified the company in question, but said: "It is expected that the total consideration would be in the region of £50 million, funded by a mix of debt and equity and that, if completed, the transaction would be earnings enhancing in the first full year of ownership."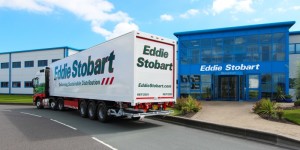 However, it warned that there is no certainty that the potential acquisition will be agreed or will complete successfully.
Eddie Stobart has made a number of acquisitions since its flotation on the AIM market in April last year including iForce for £44.9m, a 50 per cent stake in Speedy Freight for £4.1m, and the £6m acquisition of the 50 per cent stake in The Logistics People that it did not already own.