Eddie Stobart Logistics plans to buy iForce with the proceeds of its flotation on the AIM market next week. It has conditionally agreed to buy the business for a total of £45 million, subject to admission to AIM.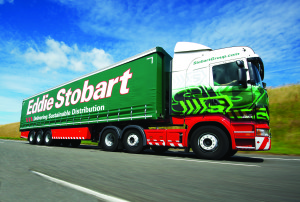 In its Admission Document, published on 19th April, it said: "Eddie Stobart is actively assessing opportunities to broaden and enhance its capabilities and accelerate its growth profile through targeted acquisitions.
"The directors believe that there are opportunities to pursue acquisitions which would enhance Eddie Stobart's core offering, and the Board is currently in discussions with a number of potential targets. In line with this strategy, Eddie Stobart has agreed to acquire iForce Group Limited, as summarised in further detail in paragraph 17 of this Part I of this Document.
"iForce Group Limited provides retail logistics solutions to a number of well-known E-Commerce customers, including warehousing and fulfilment and returns management. This acquisition will add a more focussed E-Commerce offering to Eddie Stobart's existing business model.
"Further acquisition targets are being assessed in Manufacturing, Industrial and Bulk (MIB) and other sectors where the Directors believe that there may be opportunity to expand Eddie Stobart's offering through the acquisition of specialist businesses."
The company expects to raise £122 million gross from its placing on the AIM market which is due to take place on 25th April.
It has set a price of 160 pence per share, giving it an estimated market capitalisation of £572.7m.
In its Admission Document, it said its strategy would be to target significant expansion of market share within the E-Commerce and MIB sectors, which the Directors have identified as key growth areas, as well as further develop supply chain opportunities with its existing customer base in the Retail and Consumer sectors.
"The Directors have identified a rolling pipeline of potential new business with an aggregate value of £450-500 million, comprising £96 million in E-Commerce, £187 million in MIB, £88 million in Retail and £78 million in Consumer, with the balance being made up of European and specialist operations.
"As developed under the leadership of Alex Laffey, a consulting-led approach is fundamental to Eddie Stobart's growth strategy, as a means of accessing new business opportunities across the supply chains of both existing and prospective customers. The Directors believe that a value-added offering (which includes a bespoke IT systems offering, warehousing and stock management as well as just primary transport) is key for attracting and retaining customers in its key growth segments, where supply chains are often less mature than in its more established customer sectors. The Directors also intend to target areas of the logistics market with a high-proportion of in-house logistics, where the Director's see scope for Eddie Stobart's network model to reduce costs for customers where logistics is not part of their core business.
"Within Eddie Stobart's established customer segments of Consumer and Retail, the Directors intend to leverage Eddie Stobart's warehousing estate to offer additional supply chain services to its customers. Eddie Stobart will create additional warehousing space for customers where required, and has targeted further investment into its Ports division to meet customer demands."