We're in a period of extended crisis at the moment, with businesses facing challenges the likes of which they have never faced before. For supply chains it has meant that links, both weak and strong, have suffered as a result of coronavirus.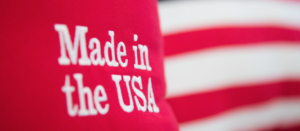 In some quarters, the call has been to introduce more resilience into supply chains, reduce risk and shorten the type extended supply chains that have led to global growth on an unprecedented scale.
I fear that such calls are just wishful thinking for those of a more nationalist and protectionist political persuasion – as well as for those espousing the environmental and sustainability benefits of a reduction in supply chain miles.
In theory, moving the parts factory or the textile mill just miles from the home of the assembly plant or the brand owner does give some for of control. You're less likely to suffer a tsunami in Lancashire than Sri Lanka… you'll spend less money and reduce the environmental impact of costly shipping of finished goods, or the storage of inventory. Such arguments are seductive.
But, as with all arguments of that persuasion, they miss the bigger picture. Reducing the length of one part of your supply chain extends another. You're just shifting the risk elsewhere. So, if textile manufacturing came back to Manchester in a big way, the import of cotton into the UK would be astronomical. And any cost savings would be eased by local labour market conditions, not to mention the loss of local specialities and economic development across the world.
As much as politicians today are trying to fight trade wars, extended supply chains are here to stay. You cannot put the egg back in the omelette, just like you cannot decouple a supply chain and put years of investment in warehousing and logistics infrastructure around the world into reverse.
Permanent unpredictability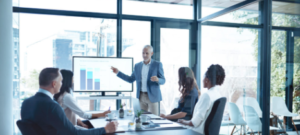 So extended supply chains face a period of permanent unpredictability. Which mode to use for transport will be a major consideration… and transit times could be increasingly unpredictable as warehouses are unable to operate at peak capacity. Trade between the UK and Europe faces a new tariff regime from next year, just as supply chains will be right sizing themselves. This is the aftershock following the earthquake.
A crucial element that makes an extended supply chain work is the accuracy of forecasting. But anyone predicting inventory at this moment in time is on a hiding to nothing. When we don't know whether the government message is to go to work or stay at home, it's hardly the right conditions to inspire economic growth among the British consumer – who has propped up the UK economy in recent years.
All of this disruption means cost, cost, cost – right at a time when businesses will be unwilling to pass on costs to customers. So, it seems at odds to say the answer is to spend more… yet the rapid digital transformation of supply chains is essential to reap the benefits of extended supply chains in these 'challenging times'.
This means invest, learn and evolve. It means blockchain, digital twins, end-to-end visibility. It means taking advantage of the tools available to transform your business right now. The old way of managing an extended supply chain has gone, but a new way of managing supply chains is in its infancy right at this very moment.
Christopher Walton, Editor, Logistics Manager