Hands up if you can remember the name of the new chancellor? He replaced Sajid Javid…. He likes drinking Yorkshire tea…. Congratulations to those who said Rishi Sunak! Amid all the falling share prices following the coronavirus crash yesterday I bet you'd forgotten there is a budget tomorrow… and quite a crucial one of the UK economy.
As I wrote last week, there are three major issues supply chain professionals are facing: short-term coronavirus concerns; medium-term wrangling over a Brexit trade deal and the long-term path to sustainability. These issues are wider economic issues as well and it would take some going for the chancellor to ignore all three factors in his budget tomorrow.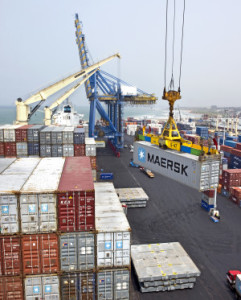 And despite the corona-crash this was to be the Brexit Budget… and still should be. There are serious issues concerning the UK's transition from EU membership as Road Haulage Association chief executive, Richard Burnett explained last week.
Burnett said that firms cannot confidently prepare for new trading realities until the government clarifies what new customs processes will look like. As the lobby body for road transport operators, Burnett is urging Sunak to support firms training staff for new customs work by covering the full costs of at least their first 12 weeks of employment.
Burnett's calls are joined by Sean Turner, indirect tax senior manager at Menzies LLP, who says that the "administrative burden on transport operators involved in cross-border activities is mounting as the industry prepares for the realities of Brexit".
To alleviate this pressure, Turner suggests, the government should reset the timetable for the introduction of the new Customs Declaration Service, which he says is not yet ready to go live.
Turner says that the current system, known as CHIEF, could be phased out as early as September 2020, and he believes that transport operators are concerned that they won't have access to right software to process declarations. Furthermore, it is Turner's belief that that there is growing consensus that the migration schedule to the replacement for CHIEF – CIDS – set by HMRC is "unachievable".
These concerns need to be addressed by the new chancellor in his budget tomorrow. Business – especially supply chains and logistics – craves stability. Getting this right makes all the difference between a strategy that invests in warehousing and storage for two weeks of inventory, or one that handles three days of inventory. Whatever the answer is, logistics needs to prepare.
The chancellor is going to need more than another cup of Yorkshire tea to deliver a budget that reassures, keeps trade flowing smoothly and finds a path to our new normal.
Christopher Walton, Editor, Logistics Manager
Duncan Buchanan, policy director at the Road Haulage Association will guide delegates through the realities of Brexit on Day Two of the Supply Chain Conference 2020 on 18 March.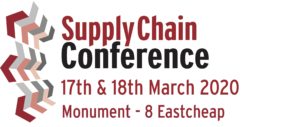 The Supply Chain Conference 2020 is the must-attend event for supply chain professionals, featuring industry-leading best-practice from award-winning businesses. Day One includes speakers from companies including Henkel, Central England Co-operative, SPAR International, tails.com, Coca Cola European Partners and many more… which makes attendance essential.
To find out more go to: Supplychainconference.co.uk