I write this leader within throwing distance of the Home Office… an institution which has hit the headlines all week. It's made the logistics sector in the UK face up to a serious issue: it is addicted to cheap, foreign labour.
So, in Brexit-Britain, from1 January 2021, freedom of movement for European Union citizens in the UK will end. A points-based immigration system will grant immigration status based on an appropriate job offer, English language skills, and a salary threshold of £25,600.
While not an exact science, one recruitment website reports that the average annual wage for warehouse jobs is £21,000… another reports that it is £18,235, a third states it is £19,894…. The ONS does not keep data on average warehouse employee earnings.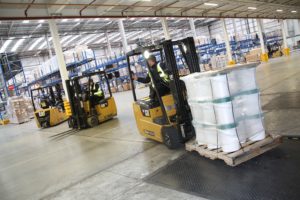 Under this rough calculation warehouse workers that are European Union citizens would not qualify under the salary threshold, unless the industry as a whole is prepared to raise wages by about a quarter.
Coping with addiction is hard, and the first step is to admit you have a problem.
The FTA's Logistics Skills Report published last year stated that businesses within the logistics sector are reliant on access to EU workers to help fill job vacancies as these workers currently constitute 13% of the entire logistics workforce.
That same survey from October also found that declining EU net migration has contributed to a 43% rise in job vacancies in the transport and storage industry over the past 24 months.
A different FTA report states that there are 2.66 million people employed in transport and logistics throughout the UK. It estimates that some 20% of warehouse employees are EU nationals, and 20% of forklift drivers are EU nationals.
No wonder the FTA warned of a "severe labour shortage" that could damage the economy once the new policy is implemented.
The RHA joined these calls, pointing to the current shortfall of 60,000 HGV drivers – pointing to the number of UK transport operations relying on EU national labour forces to drive trucks filled with goods.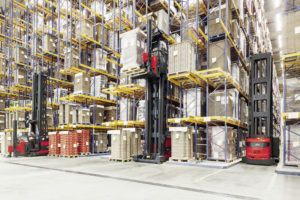 "95% of all goods in the UK have made the journey to their ultimate destination on the back of a truck and the UK economy is totally reliant on an efficient supply chain network. It cannot be allowed to grind to a halt as a result of government short-sightedness," said its chief executive Richard Burnett.
The burning question is what will employers do? Yes, jobs are increasingly being automated… but art such a rate that 20% of existing warehouse labour forces can be totally replaced with no disruption for customers? I doubt it… despite the rate of technological change. We're not at some Doctor Who level of fantasy automation where we have to have human employment laws that ensure people, not robots, actually have jobs.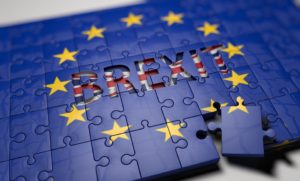 Will 3PLs increase rates for customers, or will in-house operations be forced to raise costs and erase profit margins, in order to secure UK labour? And that depends on there actually being a UK labour force to employ instead of an EU national one… the UK unemployment rate is currently 3.8%. It was 8% in 2011, By comparison it is currently 8.6% in France, down from 9.2% in 2011.
Or will the logistics industry use its collective industry bodies to lobby for a stay of execution and a more nuanced form of immigration law that actually addresses the employment requirements necessary for economic growth in the UK? It's rare the sector has presented such a united front on a single issue, but in order to maintain existing service levels, it has no choice to admit it has a problem, tell the government its proposed legislation is unworkable, and embark on a recovery programme that works for both parties.

Rod McKenzie, MD of policy and public affairs at the RHA, will be speaking all about post-Brexit logistics at the Automation and Innovation Conference at IntraLogisteX 2020 on 1 April at 11.15am… as part of a line-up that includes DHL Supply Chain, Swisslog, Boots, Locus Robotics, the FTA and Wincanton. 
Register your interest now at www.intralogistex.co.uk