This week is always an exciting week at Logistics Manager: it's the start of the Supply Chain Excellence Awards judging, as we crack down to the hard business of finding a winner among the incredibly impressive businesses shortlisted in 2020.
There's a lot of talk these days about the new normal these days… but the entries shortlisted for the Awards this year show the remarkable resilience of the supply chain sector in the face of conditions that were far from normal. The businesses haven't just bunkered down and hoped to ride out 2020 by miraculously emerging unscathed on the other side. They've innovated, they've looked to the future, they've worked with other businesses in true partnerships to achieve true success. That's what supply chain excellence is all about.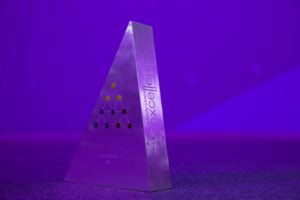 To that end I'd like to congratulate all of those that made the shortlist for the Supply Chain Excellence Awards 2020. In its 24th year the awards continue to be the premier showcase of success in supply chain, and making the shortlist is a commendable achievement in itself given what supply chain has achieved this year. I wish them all the best as they make their case to the judges (over Zoom) in the coming days.
Secondly, I'd like to thank all 32 of our judges for the time they will take out of their schedules to select the winners and provide valuable feedback to all our entrants along the way. Their combined experience in supply chain is unparalleled, so it takes a certain something special from those shortlisted to make their case as winners to this panel. But remember, the judges are looking to be impressed, they want to be blown away, and this year of all years they want to find winners that showcase the achievements that have been made in the face of enormous challenges.
Personally I cannot wait to get stuck into the judging sessions, it is the most amazing opportunity to learn from the very best in the industry and if anyone is interested in putting themselves forward as a judge for the 25th Supply Chain Excellence Awards in 2021 then drop me a message on LinkedIn 😉
But before we get into all of that, I look forward to welcoming you all to the 24th Supply Chain Excellence Awards on 12th November at the Park Lane Hilton, wishing all of those shortlisted the best of luck and raising a toast to the success stories of the year. We've all earned a drink and a night of celebration this year!
Christopher Walton, Editor, Logistics Manager