As headlines go, I would hope that "Jeremy Corbyn blasts Ocado delivery hub proposal" will get a few people to take a look.
We've all had a period of time to form our own opinions on the right honourable member for Islington North and soon to be ex-Labour leader, but in his constituency work I fear that Corbyn has taken the route of least resistance and failed to consider wider issues – including forthcoming legislation.
Ocado has submitted planning permission to create a micro-fulfilment centre on what in all intents and purposes is a derelict piece of industrial land. This is just the kind of use of brownfield land that industry – and London in particular needs. Space is at such a premium in the capital, particularly in an inner London area like Islington, that unused land cannot afford to go to waste when it can be used to create jobs.
Retailers and distributors like Ocado are crying out for this space. Consumers want home delivery. Consumers want convenience stores. They're migrating away from big stores into something that fits working and family lives. In order to fulfil this demand they need micro-fulfilment centres in urban areas to – in essence – feed people.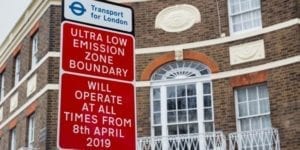 Furthermore, logistics as a sector understands that it needs to reduce the cost of the final mile. And that isn't the cost passed on to consumers. It is the environmental cost of that delivery. If you order from six different online retailers, you could have six vans coming to your house throughout the day. That isn't efficient, and it certainly isn't great for urban emission levels. Investing in sites like this could have a net positive effect on air quality in the capital.
However, there's one problem with this development. It's next to a primary school. As a regular on the morning school-run I can immediately see delivery problems during pinch points (because some parents do not employ intelligence when driving and dropping off/ picking up little ones).
And Corbyn points out that "severely polluting vehicles would travel outside the school during both morning and afternoon break times, polluting the air that children are breathing in whist they are playing outside". As my child that I'm dropping off suffers from asthma I'm sympathetic to that argument.
Yet, it appears too simplistic to clutch pearls as we say 'won't somebody think of the children'. There are wider forces at play, and common ground for both sides in seeking a reduction of the impact of the final mile. This will have a great benefit on the lives of these children in the long-term.
And let us not forget that the Ultra Low Emission Zone will expand from 25 October 2021 to incorporate this area – meaning that any commercial vehicle making a delivery to the site will have to meet Euro-6 standards (the least-polluting fossil fuel based engine available). This piece of legislation could be the spur for many logistics operations currently investing in micro-distribution centres to move to battery-powered vehicles (it certainly happened with DPD in Westminster) – especially if last mile distances are lowered by a more convenient DC.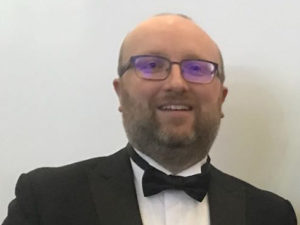 There is a reason this is an application process, and the local concerns of the impact on the school must be addressed by Ocado. But the application process must not lose sight of the benefits that these types of DCs can bring to communities. Not least to say the efficiencies they can bring to logistics operations. Setting a precedent of 'never in my back yard' will stifle progress in the sector.
Christopher Walton, Editor, Logistics Manager