Elddis Transport, which is based on Consett, Co Durham, has joined the Palletforce network.
It has a fleet of 160 vehicles operating from nine regional hubs and will cover postcodes in the Consett area and north into the Tyne Valley.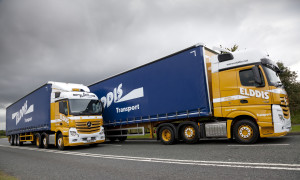 Managing director Nigel Cook said: "This is the first time we have been a member of a pallet network since 2001. However, with customers increasingly looking for different solutions and our on-going growth aspirations, it made sense for us to align with a network once again.
"It's a crowded market, but all the feedback we received was that Palletforce is the stand-out distribution network currently operating in the sector in terms of support, technology and investment."