Businesses could save £14 billion a year if all the vans and trucks in the UK were electric, according to a report by Hitachi Capital UK.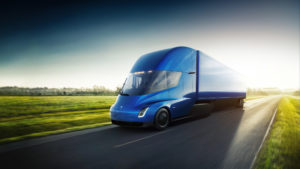 The Future of Fuel report estimates that electricity would be approximately 15 pence per mile cheaper than petrol or diesel for vans, and 38 pence per mile cheaper than diesel for HGVs.
Over the combined 65.7 billion miles commercial vehicles travel each year, the fuel savings would total some £13.7 billion.
A survey of 149 fleet professionals found that 62 per cent of fleets now contain alternatively fuelled vehicles, while 82 per cent of those surveyed believed that it is important for fleets to move towards AFVs.
Some 42 per cent of fleets plan to add more AFVs within the next two years. However, 28 per cent of respondents to the survey said that their organisations should be doing more to switch to alternative fuels.
Jon Lawes, managing director of Hitachi Capital Vehicle Solutions, said: "Fleets cannot afford to ignore the amazing potential of alternative fuels – and, thankfully, they're not.
"However, our report also highlights a number of obstacles along the way – most significantly, infrastructure and the upfront cost of AFVs. These should be a focus of transport policy going forward."