London mayor Sadiq Khan wants to pull forward plans to make commercial vehicles in London meet tougher emission standards – a move that the Freight Transport Association warned could "lock some small businesses out of the London market altogether".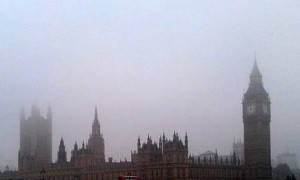 On 5 July the mayor launched a public consultation on his plans. Christopher Snelling, the FTA's head of national and regional policy, said: "We stated before that the central ULEZ starting in 2019 and expanding in 2020 would cause significant issues – especially in the van sector where there will only be two-and-a-half to three years' worth of compliant vehicles in the fleet. Typically, operators who rely on second-hand vehicles buy at four years old so it will place significant cost burdens on them. Now the mayor has suggested that the expansion to inner London for vans and Greater London for HGVs could happen in 2019.
"Bringing this further forward only adds to the cost on small businesses. Those using, or relying on, vans in inner London will now face a situation where there are no second hand vehicles available to purchase."
Khan's plan includes:
Implementing a £10 Emissions Surcharge (dubbed the 'T-charge') on the most polluting vehicles entering central London from 2017. The charge would apply to all vehicles with pre-Euro 4 emission standards and will cost an extra £10 per day on top of the existing Congestion Charge
Introducing the central London Ultra-Low Emission Zone one year earlier in 2019
Extending the Ultra-Low Emission Zone ('ULEZ') beyond central London possibly in 2019: for motorcycles, cars and vans, to the North and South Circular; and for lorries, buses and coaches Greater London-wide
Developing a detailed proposal for a national diesel scrappage scheme for Government to implement
Bringing forward the requirement for all double–deck buses to be ULEZ-compliant in central London from 2020 to 2019
Implementing clean bus corridors – tackling the worst pollution hotspots by delivering cleaner buses on the dirtiest routes.
The FTA estimates that complying with these proposals will cost the average small operator with five vans more than £100,000 extra up front – more than 150 per cent of the company's annual turnover. Therefore, this regulation could lock some small businesses out of the London market altogether.
Snelling said: "No-one disputes the need to improve air quality. Once again what we do object to is the one-sided nature of these measures – all burden and no support. London could improve air quality more quickly and reduce the burden on businesses at the same time by offering a temporary discount to the Congestion Charge for compliant vehicles prior to the ULEZ starting. The government has said it has no interest in a scrappage scheme and we see no prospect of that changing."