The Energy Technologies Institute (ETI) is looking for partners for its new bioenergy project which is designed to improve understand of the future of biomass logistics in the UK.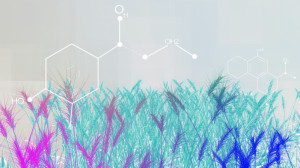 "While supply has been able to keep up with demand to date, as the bioenergy sector continues to grow further investment will need to be made to ensure sufficient quantities of biomass can be imported, stored, transported, processed and distributed to end users," said Hannah Evans, ETI bioenergy strategy analyst "To ensure the commercial viability of the biomass sector and to minimise the cost to the consumer, it is important that the infrastructure for biomass logistics is developed and used efficiently, learning lessons from other sectors where appropriate."
Evans added that while domestic sources offer the best long term energy sustainability and security advantages, the UK does not have enough of its own biomass to supply a large-scale bioenergy sector.
"Therefore, the most pragmatic approach is to develop the sector based on near-term increases in biomass imports derived from sustainable sources, such that the key actors in the supply chain can 'learn by doing' in terms of logistics, handling, designing and operating bioenergy conversion technologies," she said.
A project information day will be held on the 4th April, and the deadline for notification of intention to submit a proposal is 12:00 noon on 18th April 2016.
The request for proposals for the Biomass Logistics in the UK project will close at 12:00 noon on 29th April 2016.