Eurogate Logistics and Transmec have formed a partnership to combine their road and rail networks to expand their European coverage stretching from Malaga to Moscow.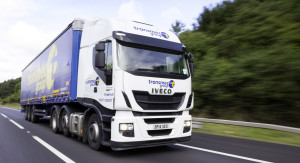 Essex-based Eurogate specialises in freight services to and from central Europe and Russia. Transmec, which has its headquarters in Italy, is particularly strong in western and south-eastern Europe.
In addition to road and rail, both companies offer air and sea freight services as well as warehousing.
Between them Transmec and Eurogate have 50 offices throughout the continent, including Istanbul, Budapest, Bratislava, Warsaw, Moscow and the Russian city of Samara, a gateway to central Asia.
The partnership follows a collaboration in Romania where Transmec is the receiving partner for goods carried by Eurogate.
"Our geographical coverage dovetails perfectly, enabling us to offer customers a complete service at highly-competitive rates," said John Simkins, general manager of Transmec UK.
And Adam Nagy, managing director of Eurogate Logistics, said: "The partnership is a win-win situation for customers. Not only will they reap the rewards of our expanded geographical coverage, but they will also benefit from our combined expertise and our 'can-do' attitude."
Eurogate employs 175 people across a network of 19 offices and has a turnover of €65 million. Transmec has a 300-strong European fleet, and has a turnover of €400 million. Its UK operation which has depots in Redditch, Bradford and West Thurrock, employs 150 people and has a turnover of £30 million.