Property consultancy, Gerald Eve, has warned that the 2023 rates revaluation – which comes into force on 1st April 2023 – could cause industrial property business rates to more than double for some occupiers.
As examples of how the revaluation could impact occupiers of industrial property, a 16,000ft2 terraced warehouse unit in Hemel Hampstead with current rates payable of £58,000 a year could attract a rates payable of £120,000 on 1st April 2023 – an increase of 107%. Meanwhile, a 300,000ft2 distribution centre in Milton Keynes with current rates payable of approximately £825,000 a year could attract a rates payable of £1,220,000 per annum – an increase of 47%.
Driving this increase is the dramatic rise in rents on industrial premises in the six years from 1st April 2015 to 1st April 2021, on which the 2023 business rates revaluation is based. The above estimates are based on current rates assessments and agreed rental evidence at 1st April 2021.

"With the combined impact of the pandemic, a turbocharged boom in online retail, q-commerce creating soaring demand for industrial space, and supply unable to keep up, industrial rents have skyrocketed," Tom Kinsey, Partner in Gerald Eve's Industrial Department (pictured below), exclusively revealed to Logistics Manager. "Occupiers in this sector will therefore take a rates hit, while many hard-pressed retail occupiers are likely to benefit from the revaluation."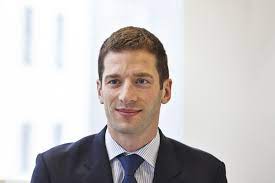 Overall, for warehouse properties in England rents increased by 19.2% for the six years from Q2 2015 to Q1 2021, according to MSCI data. This trend was much more marked in certain locations with average increases of 46% in London, 37% in Yorkshire & Humber, 36% in East of England, 35% in the North West, 31% in the North East, 26% in the West Midlands and 24% in the South East.
"There is a mechanism through which the government can soften the revaluation blow, known as transitional relief," Kinsey added. "The 2023 scheme has not yet been announced, but if it follows anything like the approach adopted in 2017, it is unlikely to provide much of a cushion to businesses in this sector."