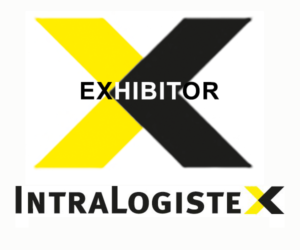 The Skypod system is the perfect warehouse robotics system, designed specifically for the supply chain. It connects mathematics, mechanics, and humans to create the most productive system possible. The system has been developed to help e-merchants and retailers to best utilise their available warehouse space.
LAC Conveyors & Automation has entered an exclusive partnership with Exotec. With this partnership, LAC has the sole rights to implement the Exotec logistics toolkit in the UK. The Exotec systems add another high-level logistics solution, to the already impressive LAC range.
The Skypod System, which will be on show, is a speciality order-picking solution, which offers the best performing solution in the logistics and supply chain arena. Based upon customer requirements, the system remains flexible and adaptable, which is great for everchanging supply and demand levels. The robot itself, functions as part of a fleet. Each Skypod supports the operators to prepare orders as quickly as possible. The operator can also assign tasks to the fleet, as well as editing the order of tasks, with those most urgent being prioritised.
The racking can easily adapt to the size and space of your warehouse. It is installed in such a way to optimise the space available, considering floor space and ceiling height. The storage is also scalable, as your business grows, where more racking can be installed without any interruption to live systems.
Working in tandem with the Skypod order-picking system is the Skypicker. As the 'the right arm of robotic order picking', the Skypicker is a robotic arm, installed as part of your picking station. Installing the Skypicker adds another level of automation to your warehouse, with capabilities of simultaneously preparing four orders at once ready for the manual picking. The Skypicker's purpose is to automate the tedious picking tasks, ensuring work strain is reduced for the warehouse workforce.
If you want to see Exotec's latest warehouse technology, make sure to register for the UK's best intralogistics show IntraLogisteX, and see them on stand 721!