Argos Fast Track collection was by 39 per cent in the 15 weeks to 6th of January compared to last year, while delivery rose by 25 per cent, helping it achieve record Black Friday sales.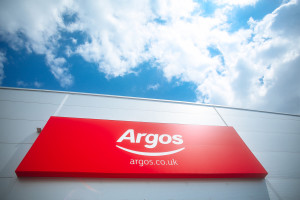 Parent group Sainsbury said in a trading statement, that the services were particularly popular during Black Friday and the last few days leading up to Christmas. "Customers were able to make same-day Fast Track delivery orders up until 1pm on Christmas Eve and we made our last Christmas Eve delivery at 6.39pm," it said.
Chief executive Mike Coupe said: "We're pleased with our performance across the Group this quarter. We had a strong Christmas week, with record sales, over 340,000 online grocery orders and stellar growth in Argos Fast Track delivery and collection. Online accounted for 20 per cent of the group's sales during the quarter."
Total retail sales were up 1.2 per cent on last year. Grocery was the star performer with a 2.3 per cent rise though general merchandise was down 1.4 per cent.
The retailer said it was continuing to invest in channels to meet changing shopping habits., with same day groceries online now available from 93 stores.
It expects to achieve £80-85m of EBITDA synergies from the Argos acquisition by March 2018 – ahead of the expected £65m. Overall, Sainsbury's is on track to save £185m this year, exceeding the three year target of £500m by £40m.
It opened 52 Argos stores in Sainsbury's supermarkets, bringing the total to 164. 18 of these stores replaced an existing Argos store. It also opening four Mini Habitat stores taking the total number to 15.
And it now has 204 digital collection points in its stores where customers can collect Argos, DPD, eBay and Tu clothing