Some 88.4 per cent of shares in TNT Express were tendered for acceptance by FedEx Corporation by the expiry date of 13th May.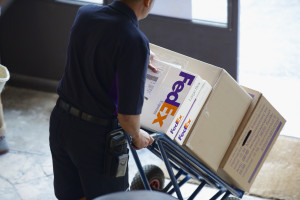 It is due to announce whether it is declaring of offer unconditional by Thursday 19th May.
FedEx has made a cash offer of €8 per share, valuing the TNT business at some €4.4bn (£3.21 bn, $4.8bn).
It launched the bid in April last year. "This transaction allows us to quickly broaden our portfolio of international transport solutions to take advantage of market trends – especially the continuing growth of global e-commerce – and positions FedEx for greater long-term profitable growth," said Frederick W Smith, chairman and CEO of FedEx Corp.
However, it has had to overcome a number of regulatory hurdles that have slowed the process. At the end of April, it received unconditional approval from the Chinese Ministry of Commerce (MOFCOM) for its takeover of TNT – the final major obstacle to the deal.
TNT has been preparing for the deal. Earlier this month it said it would sell its overnight distribution subsidiary TNT Innight to the private equity firm Special Situations Venture Partners III, as it wants to concentrate resources on strengthening its core express delivery activities.