FedEx has chosen Bert Nappier to take over from David Binks, who is retiring in June as president of FedEx Europe and chief executive of TNT.
Binks, started with FedEx in 1983 as part of an acquisition in the UK, rising through the ranks, to lead FedEx Express teams in Europe, the Middle East and Canada. Most recently, he was instrumental in the completion of the company's acquisition of TNT.
FedEx chief executive David Cunningham said: "Throughout David's remarkable 35-year-career at FedEx, he has contributed to the growth of our company around the globe. We wish him the best in his retirement, and look forward to continued success in Europe as Bert takes on this critical role."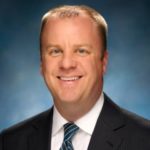 Nappier is currently senior vice president of finance – international. He joined FedEx in 2005 and has served in a variety of leadership roles. In addition to leading the international finance organisation, he serves as co-chair of the FedEx Integration Leadership Council, where he plays a key role leading our TNT integration efforts around the world.
Helena Jansson will succeed Nappier as FedEx Express senior vice president of finance – international.