Meeting customer expectations when it comes to the delivery of their goods is becoming ever more challenging as access to the global marketplace increases.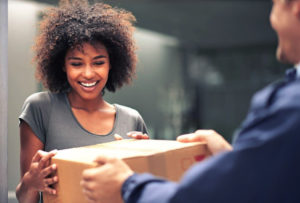 Technology is key to ensuring the efficient and effective movement of goods around the world, but ironically it is often in the final stage, the so-called "last mile", that all the good work can come undone. Transport management and shipping solutions need to combine with new mobile technology tools to ensure that every mile of the journey runs smoothly.
According to a recent global survey by McKinsey, almost 25 percent of customers are willing to pay significant premiums for same-day or instant delivery. It found that this was likely to increase as younger consumers were more inclined to choose these options over regular delivery.
Download "From the First Mile to the Final Mile" to learn five ways you can leverage technology to go the extra mile for your customers.