Flex is a sponsor at the Supply Chain Excellence Awards which will take place on the 5th November 2019 at the London Hilton on Park Lane and hosted by award-winning impressionist Rory Bremner.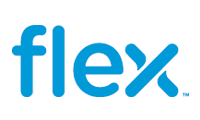 The Supply Chain Innovation Award seeks out projects that demonstrate how an organisation is driving change by the adoption of new, innovative supply chain practices.
In the categories of design, manufacturing, distribution, and aftermarket services, Flex has established itself as a global leader without equal. With over 100 sites in 30 countries, and 200,000 highly skilled innovators at the ready, we're helping customers big and small solve the challenges of the connected age.
In today's marketplace, demand for smarter, more advanced solutions is growing exponentially. To meet the complex technological and logistical challenges of this new age requires the right partner at every step. With extensive experience across virtually all industries, Flex has the unique vision and capabilities to improve speed, efficiency, and cost effectiveness throughout the entire life cycle of a product. With access to a vast global footprint, Flex brings customers closer to the markets they serve, creating a supply advantage almost anywhere.
The entries deadline is the 29th of July. You can enter here or find out more information at www.supplychainexcellenceawards.co.uk