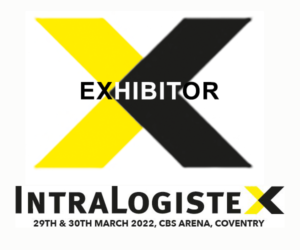 Jerseytex, a manufacturer, importer and supplier of fabrics to the fashion industry, has developed a new very narrow aisle high-density storage solution at its Midlands warehouse facility based on Flexi Truck articulated VNA forklift technology from Narrow Aisle.
Jerseytex uses its Flexis to support the unloading of textile rolls from incoming vehicles before delivering the fabrics directly to the new bespoke VNA racking scheme within its Midlands storage facility. By unloading incoming vehicles and delivering loads directly to the storage system, the Flexi Trucks eliminate 'double handling' which allows more product to be transferred in less time. As a result, Jerseytex is able to minimise its materials handling costs and speed-up operational throughput, with fewer forklift trucks in its fleet.
Jerseytex is a long-standing Flexi Truck user and has operated Flexi Truck VNA trucks at its site in Tipton for the past two decades.  "We have proved that Flexi Truck technology represents the most efficient and cost-effective materials handling solution for us,"said Jerseytex owner and managing director, Pritpal Singh Sidhu. "The Flexi Truck's design allows us to save valuable space when operating and is generally far more efficient than traditional 'reach'-type trucks."
More than 10,000 Flexi Trucks are in operation at logistics sites across the world and there are models in the Flexi Truck VNA Digital range to suit every product type and warehouse size.
Flexi Narrow Aisle is exhibiting at IntraLogisteX on Stand 300. To register for the event, which takes place on 29th and 30th March 2022, at the CBS Arena in Coventry, please click here. More information about the UK's largest annual intralogistics event can be found at www.intralogistex.co.uk