Airline Flybe has extended its global aerospace logistics contract with B&H Worldwide, which will handle time critical and heavyweight inbound and outbound goods from London Heathrow.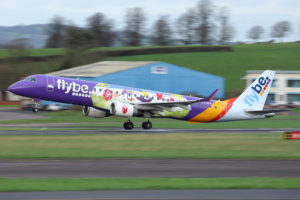 The programme will be managed through the B&H control tower at Heathrow and will use its cloud-based, IT system OnTrack to manage the process.
"AOG and time-critical logistics need specialist teams to manage and deliver the parts and the award-winning B&H teams have the skills and experience to deliver just that," said chief executive Stuart Allen. "We are delighted by Flybe's decision to extend the relationship with this contract and will be putting in place plans to ensure they benefit from a continuous improvement program for their aerospace logistics which not only meets, but exceeds their expectations".