Reach trucks are vital for operations using high density storage in the warehouse. But what about their biggest operational cost – the operator? Lisa Townshend reports.
Reach trucks are the most important product in many warehouses and are at the core of many materials handling operations. It is one of the most important trucks for putting goods away into racking, stacking and moving pallets at great heights," says Ron Farr, manager warehouse solutions, Hyster.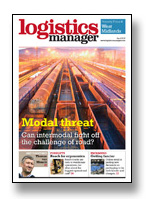 And who is going to argue with that statement? Today's warehousing space is at a premium and there is a need to use the space as effectively as possible. Reach trucks allow for racking to be extended vertically, making the most of the height of your building.
As with any materials handling equipment, there are several considerations you need to think about before investing in and operating reach trucks. One of the major considerations is the operator and their impact on the safety and running costs of the truck. Of course one of those running costs is the operator themselves – getting good well trained operators is expensive.
John Maguire, commercial director at Narrow Aisle, believes that pure reach truck operators are potentially not cost effective and, controversially, feel that they are too specialised to be team players. He says: "An experienced reach truck operator working at the same site will probably earn a premium of ten per cent more than a counterbalance truck driver yet move 30 per cent less tonnage per day.
"Possibly as a result of their higher earning potential, in our experience – and this is a view shared by many of the people that we meet in the global intralogistics industry – reach truck operators are often perceived by their colleagues as having a lofty sense of their own importance and are unlikely to get involved with any task that they consider beneath their pay grade. They are, they contend, well trained specialists and can be reluctant to step out of their cabs – even if the work pattern of the day requires an extra pair of hands.
"But with the reach truck's role largely confined to putting away and picking palletised loads within the racking aisles at significantly lower rates than a forklift, it could be argued that reach truck operators are the least cost efficient of all warehouse employees."
This is not a view shared by Stewart Gosling of Red Diamond Distribution, UK importers for Mitsubishi Forklift Trucks. His belief is that for reach truck operators to meet their full potential, the environment in which they work should be ergonomic and well designed for maximum efficiency and safety. He says: "Over the life of your reach truck, you will spend more on your operator's wages than anything else… and with good reason. These individuals determine whether your operations are safe, efficient and productive.
"Strain-related injuries can have a long-term impact on your drivers and your business. With sick pay and – potentially – compensation to think of, good ergonomic design makes economic sense.
Distracted
"For reach truck operators, normally cramped in a cab, overstretching for levers and excessive cab vibration mean that the neck, shoulders, upper back and forearms are all particularly susceptible. Wherever possible, the driving position should be fully adjustable and supported.
"Uncomfortable drivers are distracted drivers… and they get tired more quickly too. Their lack of focus reduces performance, while increasing the risk of an accident."
One major cause of accidents in the warehouse is a lack of visibility for truck operators. It is thought that visibility plays a major role in up to 80 per cent of accidents, so it's essential that trucks give clear, wide-open, all-round views.
When discussing visibility and accident risk, Gosling adds: "Good ergonomics helps here, too. Drivers under stress are at greater risk of an accident. Since two-thirds of forklift accident victims are colleagues on foot, helping the driver to focus and stay alert makes work safer for everyone.
"Reducing accident risk does more than protect your workforce. If it happens often enough, that minor damage to trucks, racking and stock quickly adds up to a huge – and largely uninsured – expense."
With a focus on getting the most from both truck and operator in terms of safety and well as productivity, many of the manufacturers are designing innovative systems and new trucks to address this. While Maguire advocates using articulated trucks over reach trucks, companies such as Mitsubishi have looked at enhancing the driver environment.
The SENSiA range of reach trucks are designed to provide comfort and visibility, reducing operator fatigue. The range features a full-length, fully adjustable armrest and seats. SENSiA has also been designed to remember a driver's personal settings.
Considering the fact that reach truck operators mount and dismount their machines more than 100 times a shift. The SENSiA range a wide non-slip intermediate step – just 415 mm above the floor – to allows easy on/off access. This, together with a lower seating position of just 1,030 mm and good grab handles work to reduce physical effort enormously.
In addition, the state of the art fingertip controls give precise movement, its clever foldaway steering wheel console brings this control close to the operator's left hand. And, crucially, the elbow eliminates any unnatural angles which cuts out repetitive strain injuries.
Linde have developed an intelligent operator-assist system for reach trucks, which was a finalist in the 2016 FLTA Awards in the Innovation category. Called the Dynamic Mast Control, it has been designed to provide effective support for the operator for a stress-free and efficient working environment. Key to the system is a very precise electric linear actuator system in the reach truck's motor compartment.
The Linde DMC system automatically compensates and minimises mast oscillations and mast deflection through precise and seamless counter-movements of the reach carriage. It does this rapidly with minimum use of battery energy. This means that the operator of a reach truck fitted with DMC does not suffer the waiting times associated with mast oscillations and deflections and can therefore store pallet loads faster, accurately and more safely. Due to the accurate planning of the load, when retrieving a load, the forks will always be fully inserted into the pallet on the first approach. This results in faster cycle times, and the risk of damage to the rack or the load stored behind is virtually eliminated.
To control the dynamic oscillations and deflections of the mast as smoothly and effectively as possible, Linde MH decided against a hydraulic system and opted for a much more precise and energy-efficient electric linear actuator. An additional benefit is the simultaneous lift and reach feature without speed reduction, which enables increased productivity ratios to be achieved.
Intensive
This year is a CeMAT year and Toyota Material Handling will be showcasing several new ranges at the event, including the new BT Staxio P-series. Compact, reliable and designed for intensive work the BT Staxio P-series reaches 6m lift heights – highest in class – and 10km drive speed for quick material handling. Residual capacities are increased compared to the previous model and are class-leading. This is achieved by the advanced truck technology that delivers superb stability when lifting. The SPE is built around the operator with low noise and vibration, 180° powered steering with ergonomic handle and an adjustable steering arm height.
Safety is enhanced with the Totalview concept allowing excellent visibility through the mast to the fork tips at any height. Driver protection solutions consisting of foldable gates, fixed sideguards or backrest and speed control when cornering, all support the smooth and safe handling of goods.
The Hyster R1.4-2.5 Reach Truck series is designed for lifting loads of up to 12.5 metres and is equipped with the latest technology, including a new mast and a modular cab. The Hyster reach truck offers faster lifting and lowering speeds with reduced friction between the mast stages. In addition, the total height of the reach truck, which is currently also available with a quadriform mast, can be reduced.
BYD, a manufacturer of pure electric buses and hybrid cars in the world as well as the largest rechargeable battery manufacturer, is launching its range of maintenance free forklift trucks in the UK and Ireland, including a reach truck range to follow.
"We have aggressive plans to expand our sales in Europe after a very successful introduction in Germany and the Benelux", says Javier Contijoch, BYD Europe's Forklift Director. "The huge production capacity of the BYD forklift factory, coupled with the wide range of new forklift models and variants coming to Europe (50 variants including reach trucks, tow trucks, stackers and pallet trucks) will make BYD Forklift a very attractive proposition for both customers and dealers".