Freight forwarder Foulger Transport, part of Kinaxia Logistics, has joined Palletways and will handle single pallet loads to large scale consignments in Norfolk.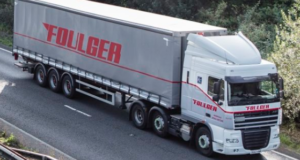 Foulger has a fleet of 104 vehicles, including a combination of articulated lorries, 18-ton, 12-ton, 7.5-ton vehicles and vans.
It will make use of Palletways' Digital Information Hub and state-of-the-art monitoring and tracking systems to enhance its operational efficiencies, said Foulger Transport director Barry Germany.
"Joining Palletways, with its mature domestic and pan-European networks, will add value to our existing services," he said.