Fowler Welch has added 50,000 sq ft of temperature-controlled space to its Teynham facility. The depot is now 120,000 sq ft in total.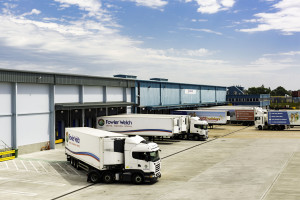 The new space is designed to increase the capacity for fresh produce suppliers growing and importing via Kent. The extension allows for an extra 2,500 pallets of rack storage, and stores goods in chambers with four different temperatures.
"The additional space in the form of the warehouse extension in Teynham is a welcome addition to our Kent capacity," said Nick Hay, CEO of Fowler Welch. "Teynham has a long-established reputation of listening and responding to customer needs to deliver Fowler Welch's day-one-for-day-one service of cross docking and consolidating produce often grown in Kent or delivered from the region's ports.