Fruit importer Essential Fruits has chosen NFT to provide temperature controlled warehousing and distribution throughout the UK and Europe, taking advantage of NFT's new portcentric facility located at the Port of Tilbury.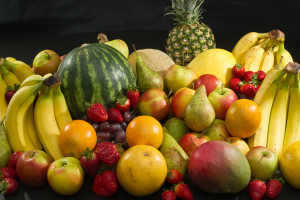 Essential Fruits provides the raw materials for pre-packed fruit salads, juice-based drinks and many other value added food products. It deals mainly with citrus fruits, and sources worldwide from over 50 different producers in both the northern and southern hemispheres.
The contract is a six-month rolling deal, reflecting the seasonal nature of the business. As part of the initial contract NFT is developing an integrated solution, which will involve the collection of containers, storage handling and distribution both to the UK and European markets of up to 6,000 pallets per week.
Dan Cahill Managing Director of Essential Fruit said: "Essential Fruit import and export fruit products from all around the world and the port-centric chilled capability of NFT London, coupled with the network infrastructure of the wider NFT business has provided a superior strategic location for our operations into and out of the UK."
Dale Fiddy, Strategic Development Director at NFT said. "Essential Fruit use most of the Ports in the South East of England and is a great example of NFT London providing commercial advantage regardless of the Port of entry into the UK."