The FTA is amending its Truck and Van Excellence scheme to retain TfL recognition as an equivalent to the new FORS standard. The newest FORS standard, '4.0', was launched on 9th November.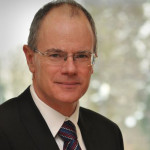 James Hookham, the association's deputy chief executive, said that any application for accreditation received before the 9th is "audited under the previous version."
This includes Bidvest Foodservice, London Borough of Redbridge and Sainsbury's, which have all recently achieved Truck Excellence accreditation.
"FTA has revised the relevant parts of the Truck Excellence and Van Excellence standards to incorporate the new version of the FORS standard and has submitted these for approval to Transport for London," said Hookham. "We expect this to be given before the end of the month whereupon any applications for accreditation we have received after 9th November will be audited to the new standard."