fulfilmentcrowd has opened a distribution centre at Kelham Island in Sheffield for Drop Dead Clothing, which was started by started by Ollie Sykes, lead-vocalist of British rock band Bring Me The Horizon.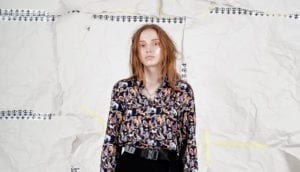 The operator said: "Kelham Island, provides a step-change for our capacity with a range of services specifically designed to incubate and accelerate the growth of successful online fashion businesses… Kelham Island functions as an ideal fulfilment house for our customers in clothing, jewellery, health and beauty sectors."
Sales and marketing director Lee Thompson said: "The addition of Drop Dead Clothing to our network is quite a coup and further proof that our sharing model appeals to partners looking to extract value from latent capacity. The visitor experience at Kelham Island is almost magical and we look forward to welcoming clients there in the near future."
Chorley-base fulfilmentcrowd was known as Exact Abacus before rebranding last year.