Industrial property developer Chancerygate has secured £11.26 million to develop a mid-box warehouse scheme in Knutsford, Cheshire.
Investec Structured Property Finance has agreed a 24 month loan with the developer in order to build the 252,000 sq ft Novus site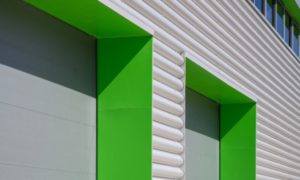 Expected to complete in late 2020, Phase 1 of the site totals 130,000 sq ft of space, with units ranging from 4,000 sq ft to 30,000 sq ft. Chancerygate has already disposed of more than half of the available units, having agreed the sale of four units totalling 23,383 sq ft and secured a pre-let with Sytner Group, the UK's leading car dealer, for a 30,000 sq ft unit.
Jonathan Long, at Investec Structured Property Finance, said: "The industrial sector continues to thrive thanks to strong demand from SMEs across various sectors including manufacturing, storage, retail, pharmaceuticals and of course logistics.
"This was an appealing opportunity to work alongside Chancerygate, for the first time, on a development project which benefits from an excellent location in the heart of the UK as well as impressive transport connectivity. Our experience in the industrial sector meant we were comfortable with the speculative element of this scheme at the point of funding, which enabled us to structure this transaction and kickstart construction."
James Deane, finance director at Chancerygate, added: "Investec's strong track record for funding industrial development and its understanding of our business model, which enables us to offer units on both a freehold and leasehold basis, has allowed us to commence the construction of high-specification industrial and warehouse space suitable for a wide range of different occupier requirements."