Gazeley is developing a 278,000 sq ft warehouse at G.Park Doncaster, which it expects to be available from Spring 2019.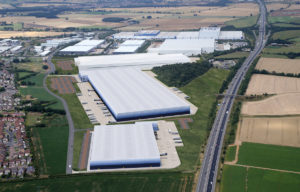 G.Park Doncaster is located adjacent to West Moor Park at Junction 4 of the M18. Doncaster is home to some of the world's largest brands including Ikea, Next, Amazon, Lidl, and DHL.
Gazeley is targeting leading logistics, distribution and e-commerce companies. The building will include a 50-metre service yard, 38 dock doors and 4 level access doors.
Development manager James Atkinson said: "The case for locating in Doncaster is clear and compelling. The area offers a large workforce of logistics and transport sector specialists and is already host to industry leading brands. Its proximity to the M18, M1, A1 and wider motorway network will give our customers unrivalled access to the UK's largest markets."