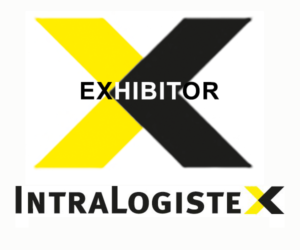 IntraLogisteX exhibitor and AMR specialist Geek+, alongside Engero, have deployed a fleet of Geek+'s moving robots to create a smart, unmanned cold chain port warehouse in the Chinese port of Tianjin. As a result, the warehouse has seen improvements of 35% in storage, 42% in handling efficiency, and up to 99.99% in handling accuracy.
Due to the extreme conditions, manual operations are by nature not well-suited to cold chain logistics operations and quickly become inefficient and even dangerous. Geek+'s AMRs can operate stably at low temperatures 24 hours a day, seven days a week, reducing the need for people to endure extreme, unpleasant working conditions.
A further benefit of robotic automation of cold chain logistics is a reduction in risks to workers' health and goods safety. Upon arrival in the port, goods requiring cold chain storage are carried by Geek+'s MP1000R moving robots to the depot area for customs inspection and disinfection, before entering the storage area for further processing and distribution.
AI algorithms optimise the robots' routes with intelligent queuing strategies to avoid traffic jams in narrow passages and drive efficient cluster scheduling, while 360° laser obstacle avoidance and omnidirectional sensing allows the MP1000Rs to navigate in narrow aisles, maximising storage space density and further ensuring worker safety. The robot's self-rotating jack allows for great flexibility with minimal space occupied when moving pallets, meaning that warehouses can be upgraded with a minimum of fuss.
Geek+'s AI is seamlessly integrated into the warehouse control system and oversees the operations of the whole fleet. The warehouse operates under the 'cloud warehouse' management mode and all process data can be traced. This enables centralised inventory management, online billing, and real-time information flows, which greatly improve efficiency and makes it easy to keep tabs on the whole process.
Geek+ is exhibiting at IntraLogisteX on Stand 730. To register for the event, which takes place on 29th and 30th March 2022, at the Coventry Building Society Arena in Coventry, please click here. More information about the UK's largest annual intralogistics event can be found at www.intralogistex.co.uk