Geek+ is the latest company to sponsor the Supply Chain Excellence Awards which take place on the 5th November 2019 at the London Hilton on Park Lane and hosted by award-winning impressionist Rory Bremner.
It is sponsoring the Logistics Innovation Award for projects that demonstrate how organisations are using innovations in logistics practice to drive efficiency in their operations.
Focusing on Logistics and Warehousing, Geek+ leads the techn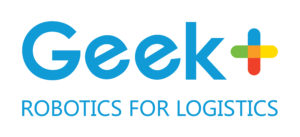 ology revolution, by applying advanced robotics and AI technologies to realize high-flexibility and intelligent logistics automation solution. Geek+ provides leading, reliable, one-stop enterprise-level service with strong technological strength, precise customer understanding, thorough after-sales service, and ISO 9001: 2015 quality system.
Awards sponsors include:
BluJay: Technology Innovation Award
Clipper: Supply Chain Operations Award
DP World: Retail Innovation Award
flex: Supply Chain Innovation Award
Geek+: Logistics Innovation Award
SmartFreight: Team of the Year Award
Voiteq: Supply Chain Visibility Award
Find out more: www.supplychainexcellenceawards.co.uk