Kerry Logistics has acquired Multi Logistics GmbH, a German logistics provider focusing on services to the film and media industry.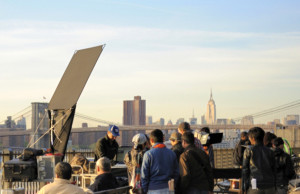 The expansion adds four offices to Kerry's network in Germany expanding it to seven sites each offering international freight forwarding (ocean/air/road), warehousing and distribution, and customs brokerage.
Multi Logistics' service portfolio includes door-to-door service, personal support service for film productions, security transport, storage of film copies, and handling of rental equipment, as well as Carnet ATA preparation, and handling.
Thomas Blank, managing director of Europe at Kerry Logistics, said: "The expansion is in line with our strategy to accelerate the business development of the European market, and we are pleased to be able to provide our clients with enhanced network coverage, additional service offerings across Europe, and a further optimised local customer service in Germany."