Pharmaceuticals group GlaxoSmithKline has signed a five year global logistics contract with Kuehne + Nagel to transport products from the raw materials supplier to trade customers for the leading global healthcare company.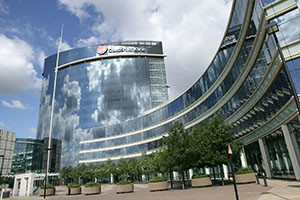 GSK has numerous suppliers, a large number of manufacturing units and a variety of specific routes to patients and consumers in over one hundred countries.
Kuehne + Nagel was selected as a partner due to the company's existing track record with GSK, strength in the industry, maturity of integrated logistics provision and significant investment strategy in pharmaceuticals and consumer products logistics.
It is one of Kuehne + Nagel's biggest contract wins.
CEO Detlef Trefzger said: "We are very excited about this long term collaboration with GSK. Our focus is to leverage existing experience and industry-specific solutions serving the pharmaceutical and consumer sector which will deliver incremental benefits to GSK. Our integrated logistics approach, comprising air, sea, overland services and Logistics Control Centres in four regional hubs will enable GSK's global supply chains to move to the next level of performance."