Glenny LLP, DTRE and Savills have been appointed as joint sole agents on the 450,000 sq ft Belvedere Wharf development in South East London.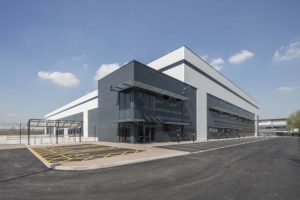 The development is located in Belvedere Industrial Park and is in within 8 miles of Junction 1A of the M25 and 13 miles from Central London. "The area has attracted the likes of Amazon, Ocado, Tesco and Asda, demonstrating its strategic location in the region," said Glenny's Business Space Agency team's divisional partner Richard Seton-Clements.
Phase one will provide occupiers with two modern units and phase two will provide around 130,000 sq ft of Grade A industrial stock in a range of sizes. This will be delivered over the next 24 months.