Real estate company Savills is anticipating that the global industrial property investment market will "return to normal" before the end of the year. This, it says, will come "as the interest rate hiking cycle bottoms out and global inflation cools".
According to Savills, global investment volumes in the industrial and logistics property sector were 10% higher in Q2 2023 than in Q2 2019. Global investment volumes peaked in Q4 2021, surpassing US$130 billion, but have gradually declined since.
In the UK, the US, and Australia, average yields of around 5% are reportedly beginning to attract investors – who are further incentivised by the prospect of greater stability in interest rates and "continued upwards pressure on rents".
Mark Russo, Senior Director and Head of Industrial Research at Savills North America, expands on this, saying: "Although activity is a far cry from the frenzy of the last few years, several major industrial portfolios, involving some of the world's largest asset managers, have transacted this year.
"Across many metrics we are getting back to pre-Covid levels, which implies a robust market. At the present moment our expectation is a return to steady rental growth with accelerating investor activity before the year is out, given many remain as enthusiastic as ever regarding the medium and long-term growth prospects for the sector."
The company's latest quarterly review of the logistics real estate market in Europe, the Middle East, and Africa (EMEA) highlights a 50% decline year-on-year in European investment volumes in Q2 2023. $6.85 billion was invested in the EMEA region in the latest quarter, compared with $15.55bn in Q2 2022 and $19.75bn in Q2 2021.
In addition, the report identifies an influx of new supply in Europe, despite a slowdown in occupational demand. Eri Mitsostergiou, Director of World Research at Savills, does however acknowledge that vacancy rates are "a long way from critical levels" and emphasises the importance of taking contextual factors into account.
She explains: "Even in the UK, where take-up experienced a much more pronounced 70% decline year-on-year in the second quarter, a vacancy rate of 6.3% remains well below historical thresholds that would imply a turning point in rental growth.
"Furthermore, active requirements in the market, which typically lead take-up by nine months, are around 64% up on the year, suggesting the slowdown will be short-lived. Leasing deals, much like transactions, are just taking longer to finalise."
This follows recent comments made by Len Rosso, Head of Industrial & Logistics at Colliers, who forecasted that
rents will continue to rise
throughout the year in spite of lower take-up levels.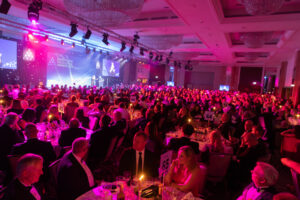 With the
Supply Chain Excellence Awards
shortlist now revealed, click
here
to find out the finalists for the Property Partner of the Year Award – new for 2023!