GLS, Royal Mail's international parcels business, was the star performer for the group last year with volumes and revenue rising nine per cent. In the UK, parcels revenue was up three per cent, but letters revenue fell by five per cent.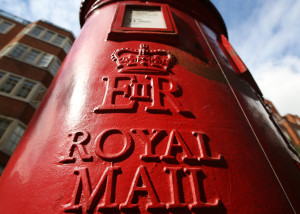 As a result, revenue in the UK business, UKPIL, was down two per cent at £7.7 billion for the year to 26th March, while underlying operating profit was £548m, down 12 per cent on last year.
The group said UKPIL parcel volumes were up three per cent, driven by growth in Royal Mail account parcels. But business uncertainty meant that letters volumes were down six per cent.
GLS increased revenue by nine per cent to £2.1bn, while underlying operating profit was up 40 per cent at £164m.
Chief executive Moya Greene, said: "This has been a more challenging period for UK businesses and we have come through it well.
"GLS is performing very well and is growing revenue organically and through acquisitions. Its deep expertise and focus on B2B parcels in multiple geographies – now 41 European countries and seven states in the US – positions it to be a greater force for growth for the company. We will continue to invest in careful and focused international expansion by GLS."
"Our multi-year focus on costs is a key priority. We are on track to avoid around £600 million of annualised costs in UKPIL by 2017-18. We are past the peak of investment; we now expect net cash investment of around £450 million in 2017-18.
Total group revenue was up one per cent at £9.8bn, while operating profit before transformation costs was up marginally at £490m.