The trade union deal agreed with XPO at the ASOS warehouse in Barnsley has enraged the GMB, which describes itself as "the union for ASOS workers". It has accused the Community Union of behaving like "bosses lackeys".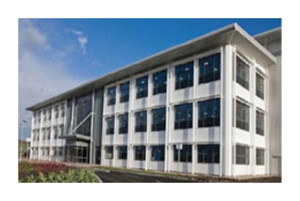 Community reached agreement with XPO on Monday over representation of employees at two sites including the giant ASOS facility.
Tim Roache, general secretary of the GMB, said: "This is utterly disgraceful behaviour by the employer and by Community, who need to have a word with themselves if they think this will help a single worker in Barnsley."
The GMB claimed that the deal was timed to give ASOS chief Nick Beighton cover ahead of his appearance before the House of Commons Joint Human Rights Committee on Wednesday.
And Roache accused Community of "behaving more like bosses' lackeys than a union".
This "is probably why the company has carved up this nice little deal to give themselves some cover. Community has turned up for the first time today and is literally having to give away membership – that says it all."