The European Commission has approved the proposed acquisition of joint control over Virgin Atlantic by Air France-KLM, Delta and Virgin Group, saying the transaction would raise no competition concerns.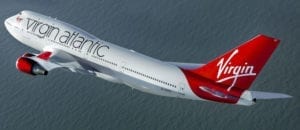 Under the deal, Air France KLM will acquire 31 per cent of Virgin Atlantic from Richard Branson's Virgin Group for £220 million.
Virgin Group will retail a 20 per cent stake as well as chairmanship of the business.
The other 49 per cent of Virgin Atlantic is owned by Delta Air Lines.
The commission's investigation found that in the air cargo markets, the transaction is unlikely to raise competition concerns notably because Air France-KLM, Delta and Virgin Atlantic are not close competitors and continue to face strong competition on the affected cargo routes (eg from Lufthansa or Cargolux).
Virgin Atlantic and Delta Cargo move to new facility at Heathrow