The government is putting up £25 million to support the development of new technologies that help build the vehicle battery supply chain in the UK.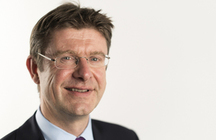 The funding, though Innovate UK, is part of the £246 million Faraday Battery Challenge a four year programme for development of safe, cost-effective, durable, lighter weight, high-performing and recyclable batteries in the UK.
It forms part of government's Sector Deal with the automotive industry, which was unveiled last week which focuses on connected and autonomous vehicles, battery technology and ultra-low and zero emission vehicles.
Areas that could attract funding include:
– cost reduction at the cell and pack level
– increasing energy and power density
– eliminating thermal runaway risks for enhanced safety
– lengthening cell and pack life
– broadening the temperature ranges that a pack efficiently operates at
– new models to better predict range and battery health
– improving recyclability
– innovation in cell, module and pack production
– integration of cells into modules, packs and vehicles
– battery management systems
– enabling fast charging
– projects that stimulate and broaden innovation in the manufacture, performance and supply of materials
The competition opens 22nd January, and the deadline is 28th March.
The Automotive Sector deal unveiled by business secretary Greg Clark last week includes up to £32 million of new joint funding for an industry-led supply chain competitiveness programme to help grow the UK supply chain and make it internationally competitive.
The government is also investing £26.4m in three low carbon vehicle projects involving Ford, GKN and Jaguar Land Rover.
Clark said: "As a result of the Sector Deal, both government and industry will invest about a quarter of a billion pounds to develop and manufacture electric vehicles, create a world-leading testing environment for connected and autonomous vehicles and invest in a new industry-led programme to raise the competiveness of UK suppliers to match the best in Europe."