Greggs has improved fleet utilisation in Scotland by 30 per cent following consolidation of its Edinburgh and Glasgow bakeries.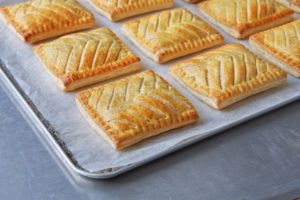 The company is using Paragon's routing and scheduling software to optimise the performance of its distribution operation as part of a £100 million investment programme that is reshaping its supply chain within the UK.
"Following the decision to develop a centre of excellence that would service all shops in Scotland, we had the opportunity to examine our transport plans to target cost reductions and improve standards," said Richard Penna, group logistics manager at Greggs. "The Paragon routing and scheduling software quickly enabled us to identify where improvements could be made and create highly-efficient multi-drop route plans that would better serve our retail network."
Greggs had previously operated 35 18-tonne rigids, split between the Edinburgh and Glasgow bakeries, that serviced each of the 260 shops twice a day. With the planned expansion of the Glasgow site to cover all Scottish shops, the company used Paragon's Multi Depot software to undertake a strategic review of the transport operation. As a result, Greggs has been able to resize its fleet to just 24 commercial vehicles by optimising multi-drop route plans, realigning driver shifts and removing a trunking operation.