The coming year will be the peak year for Greggs' investment in its supply chain, the company said in its 2017 results.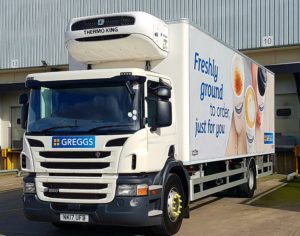 Greggs chief executive Roger Whiteside said: "In January 2017 we communicated details of the next phase of our major investment programme focused on increasing logistics capacity and consolidating our manufacturing operations into centres of excellence in order to support shop growth.
"Once implemented this new supply chain platform will deliver improvements to product quality, our competitiveness and, alongside systems investment, will complete our transformation from traditional bakery to food-on-the-go.
"Overall our expansion plans will create thousands of new roles in retail and distribution operations but will result in fewer jobs in manufacturing. Decisions such as these, which impact our people, are always difficult but our teams have shown commitment and professionalism throughout these changes and we have been able to agree a way forward on a basis of voluntary redundancy in the majority of cases.
"This investment phase is a complicated programme of work which will take until 2020 to complete. We have made a good start in 2017, completing the transfer of our Edinburgh operations to our Glasgow bakery, which has been extended to become a centre of excellence for 'Yum Yum' production, and extending our Leeds bakery to create a centre of excellence for cake and muffin manufacturing.
"The year ahead will be the peak year for investment in the programme including the creation of our centre of excellence for doughnuts in our Gosforth Park bakery," said Whiteside.
Total sales rose 7.4 per cent last year, while operating profit was up 4.6 per cent to £81.7m.