Greggs is advancing plans for an additional distribution centre to be built at Amesbury in Wiltshire in 2019.
The move is part of a £100 million supply chain investment programme to reshape Greggs' manufacturing and distribution operations to drive future growth.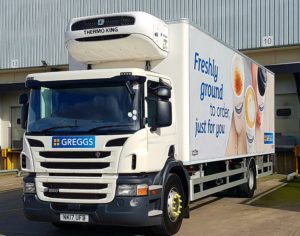 Unveiling its half year results, it said it is making "good progress" with the programme which is on course for completion in 2020. "When the programme has completed, we will have the capacity to grow the estate to circa 2,500 shops, as well as having a materially more efficient and flexible platform and infrastructure."
It said that recent activity has focused on the installation of a new manufacturing platform for doughnuts, internal relocation of pizza production and the adaptation of Gregg's distribution capability to handle the transfer of products around the network.
Total sales were up 5.2 per cent in the first half to £476m, although operating profit slipped from £27.7m last year to £25.9m.