A partnership between pure-play contract logistics provider GXO and Datasparq, which specialises in artificial intelligence (AI) has seen the implementation of AI technology within Iceland's supply chain, delivering environmental and efficiency gains.
This use of AI has led to a reduction in the distance travelled from one depot by over 900,000km (approximately 559,000 miles). This, GXO says, equates to an annual decrease in diesel consumption of 25,000 litres. It adds that through this, 720 tonnes of carbon emissions have been saved to date.
In addition to the environmental gains, GXO claims that AI solutions have helped boost efficiency and generate cost savings.
GXO operates four distribution centres in the UK on behalf of Iceland, all of which are set to implement Datasparq's AI solutions. These depots service over 1,100 Iceland stores nationwide.
Steve Pennington, Iceland's Supply Chain Director, said: "Iceland was the first food retailer internationally to join the Climate Pledge, a commitment to be net-zero carbon by 2040.
"Minimising road miles and reducing fuel consumption across our fleet, without sacrificing outstanding customer service, is a top priority for us as we work towards this goal. With the power of new technologies such as AI, and strong partnerships with GXO and Datasparq, we are one step closer to a more sustainable future."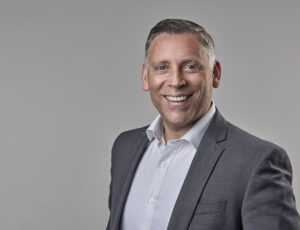 Logistics Manager spoke to Martin Atkinson, Managing Director of Grocery at GXO, about the present and future role of AI within the supply chain. Here is what he had to say:
What is GXO's motivation behind the deployment of artificial intelligence solutions?
"Predominantly, if you think about where the journey of warehouse and transport has gone, it's been pretty reliant on either transport management systems or a WMS for a number of years. I suppose where AI now comes in is that with the growth of e-commerce and definitely with the more complex supply chains, the questions that we need to answer – whilst on the face of it look simple – require more computing power and more thought than than was previously available."
How has AI impacted route optimisation?
"The simple question was: 'where do we want to deploy vehicles at which site and how do we want to change the frequency of delivery?'. That sounds a really simple question, but without the use of AI that would have probably taken a traditional route planning person about a week per scenario. What the AI managed to do was run multiple scenarios that could then be sense-checked by the route planners in 24 hours.
I think the key also to draw out here is that AI isn't necessarily going to give you the answer. It gives you lots of answers that then you have to have the expertise to [select the most appropriate option]."
So would you say there's still a level of human intelligence and expertise needed to interpret and assess the AI's output?
"Yes, this is fairly new technology. In fact, when we when we entered into this with Datasparq, the tool didn't exist. It was built with our route planners and our knowledge and what has then happened is that obviously the tool's got more refined as we've gone on.
But yes, [human involvement is] very much [still needed] at the moment. It doesn't give you an answer that you could just go and plug in straight away. You then have to look at it and decide which [route] you want, or refine your question because obviously the question that you ask it defines the answer."
How has your collaboration with Datasparq worked and how has that supported GXO's AI deployment?
"It's very much been a partnership. As I said, when we started talking to Datasparq, they had the concept and they had the the AI knowledge to build it. Therefore, what they needed from us was to [provide the right data and ask the right questions]. So it's very much a partnership now, and without each other we probably wouldn't have got to where we have got to.
Since we've implemented the first Datasparq question, we've gone on to further optimise some of the questions we've asked it and roll it out across different scenarios and operations. The key learning I suppose from us having been on this journey is that [to use AI most effectively], you need a problem that has probably a few more moving parts. If you've just got a standard question for it, then actually we could answer that ourselves because we've been in the logistics industry. So you need a few moving parts to make to make the journey worthwhile."
How reliable do you think AI is in its current state?
"I think in its current state with what we're doing with Datasparq, it is brilliant as a strategic tool and that's what we've used it for. It's not yet ready for deployment as a day-to-day planning tool, and that would be the ambition.
I think in terms of transport, [the AI technology] is on a journey moving from a strategic tool to a fully-operational daily planning tool."
What has been the feedback from Iceland regarding the deployment of AI solutions?
"Obviously, we've taken kilometres off the road and [reduced] the equivalent amount of fuel used. So the feedback from them is positive. We are looking to deploy [the solution] into the other depots that we have. Not all of them have the same questions to ask as the depots that we've already asked it [to optimise], but there will be a benefit there. So we're looking for wider deployment because it's been proved a success relatively quickly.
We started the journey in 2021 and we have already got results. That's not bad for a new technology."
For more on the use of AI within the supply chain, look out for a feature all about the topic in the upcoming October issue of Logistics Manager Magazine.
GXO plans to take advantage of AI not just in its transport network but also in its warehousing and distribution network. The company is working with a number of suppliers to deploy AI in its warehouse operations to "improve automation efficiency, picking accuracy, and processing time while supporting the safety and wellbeing of its colleagues".
One solution it is looking to implement is Körber's Operator Eye. This solution uses cameras and artificial intelligence to "automatically track error patterns, significantly minimising downtime and human intervention".
Don't forget to book your table for the biggest event in the supply chain calendar: the Supply Chain Excellence Awards! Now in their 27th year, the awards will take place on 9 November at the London Hilton on Park Lane. Click here to find out more about attending or sponsoring!