Almost half (48 per cent) of UK consumers will not be shopping during Black Friday, according to research by Periscope. A report by the company found that 42 per cent of UK shoppers think the shopping phenomenon is a "marketing trick".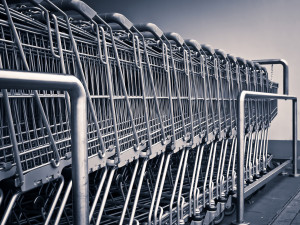 The research also found that 42 per cent of UK shoppers are planning to do the majority or all of their Black Friday shopping online. Last year just 33 per cent said they would be doing their shopping online.
25 per cent of respondents said that it is easier to shop online than in store during Black Friday.
Some 78 per cent of those planning on shopping on Black Friday will buy higher priced items.
"The research highlights that consumers consider the Black Friday experience stressful and inconvenient compared to shopping online," said Channie Mize, global general manager for retail at Periscope. "The physical store is not dead, but struggling.
"Retailers need to find new attractive ways to draw consumers into their stores, using data-driven insights to inform the buying, assortment and promotional activities to maximum effect across all channels, giving customers the great experience they crave."