International food delivery company HelloFresh has moved into a new 237,000 sq ft warehouse at Central M40 Banbury. The building completed at the end of last year, and HelloFesh will take occupation at the site this summer.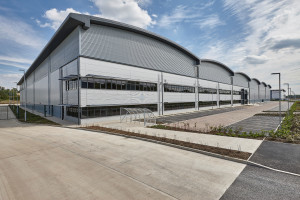 The site is 'ideally suited for HelloFresh to serve the South East and Midlands markets' and will be used for assembly of fresh food packages
Cushman & Wakefield represented HelloFresh.