myHermes, a subsidiary of Hermes, is to launch carbon negative packaging for its customers.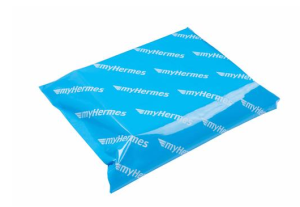 According to the delivery and collection service, it is the first company in the world to offer customers the choice to send parcels in 100 per cent sustainable, negative carbon footprint mailing bags.
The sustainable bags have been designed and produced by packaging manufacturer, supplier and distributor Duo UK. The packaging uses a material made from sugarcane called 'GreenPE.'
Steve Bower, Head of myHermes Service Development, said:
"We are extremely proud to become the first company, not just across the industry, but across the whole world, to offer our customers a carbon negative mailing bag. This revolutionary product illustrates myHermes' commitment to a sustainable future," said Steve Bower, head of myHermes service development.