Hikrobot has launched a range of autonomous mobile robots for intralogistics applications through its UK systems integrator partner Invar Systems.
The robots are designed to provide support the goods-to-person process for pickers, using automated transport to reduce the time employees need to walk around to find an item.
The robots have the capacity to carry load units – which could be pick walls, rolls cages or other containers – of up to 1,000kg.
The battery-powered robots use inertial and visual navigation to achieve accurate positioning for loads, while QR labels are used for the routing, which minimises installation, set up and operation costs of the system.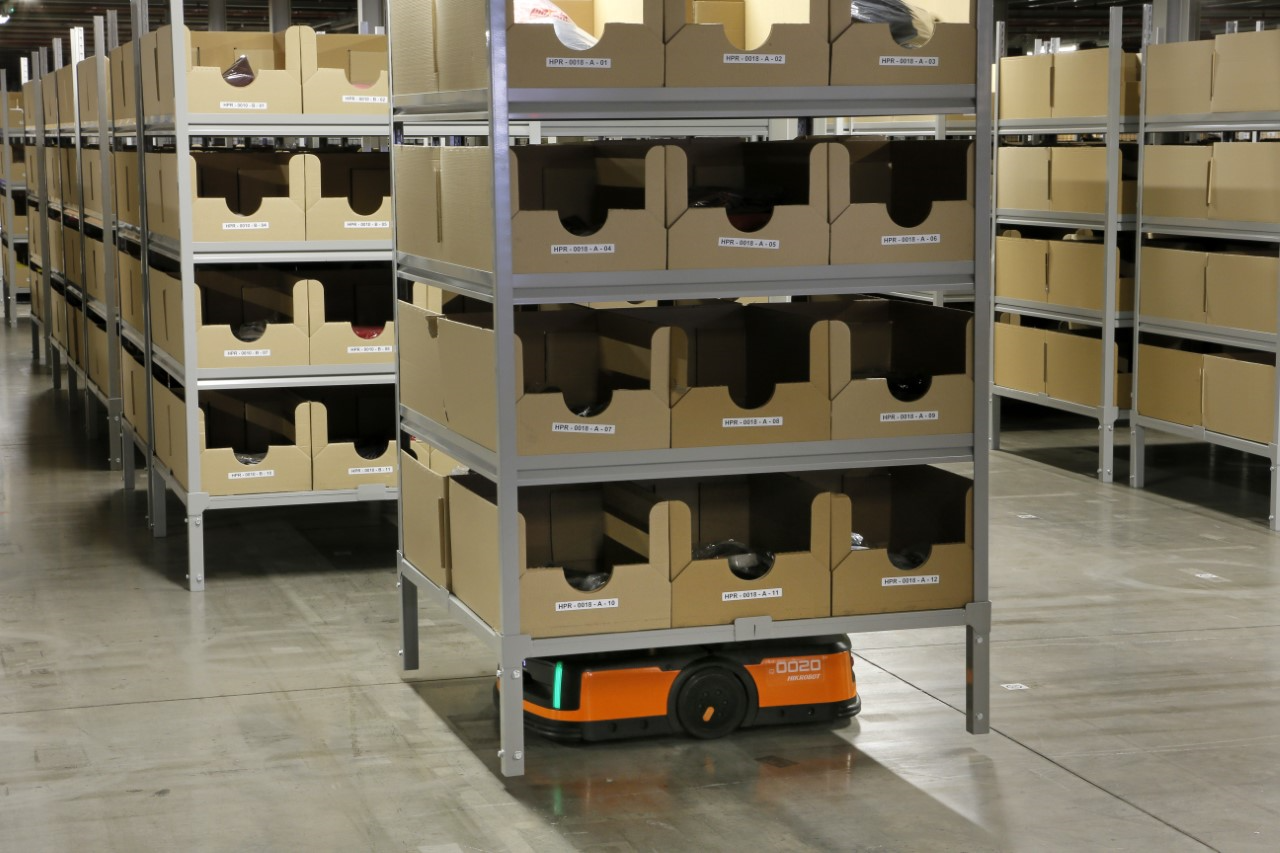 The interactive picking station uses on-screen instructions and pick-to-light technology to guide pickers to achieve pick rates in excess of 600 picks per hour with 100% accuracy. The battery charging stations can be strategically managed to ensure robots are charged when needed.
Frazer Watson, head of sales, Europe, at Invar Systems, said: "fast fulfilment demands agile and efficient picking processes.
"[The] mobile-robot solution from Hikrobot offers all the speed and flexibility that e-commerce businesses, and other sectors, have been looking for when faced with the dual challenges of responding to growing order volumes, with dwindling labour resources."
Hikrobot will be exhibiting on Stand 330 at IntraLogisteX, which is being held on 28th – 29th July 2020 at the Ricoh Arena, Coventry.