Sainsbury's has revealed that Home Retail Group, which owns Argos, Homebase and Habitat, rejected a takeover bid in November.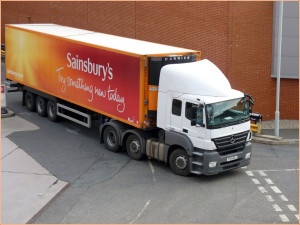 Sainsbury's now has until 2nd February to make a new offer. It said it was now considering its position but there was no certainty that this would result in a formal offer.
The two retailers have not revealed the value of the offer, but it would have to be significantly higher than Home Retail Group's market capitalisation of £810 million.
In a statement, Home Retail Group said: "Having reviewed the approach with its advisers, the board of Home Retail Group rejected the approach which undervalued Home Retail Group and its long-term prospects." 
The two organisations have been co-operating on trials of Argos concessions in Sainsbury's stores. Sainsbury's said the combination of the two businesses would:
* Create a food and non-food retailer of choice for customers, building on the heritages of both businesses;
* Deliver profitable sales growth by offering customers the right combination of location, range, speed and flexibility, across a wide range of products;
* Bring together multi-channel capabilities and delivery networks for fast, flexible and reliable delivery to store or to home across a wide range of food and non-food products;
* Optimise the use of their combined retail space. The combined entity would have attractively located stores across the UK, with an enhanced supply and delivery network and a strong presence across food and grocery, clothing, homewares, toys, stationery, electricals, furniture and other general merchandise;
Under The City Code On Takeovers And Mergers, Sainsbury's must, by not later than 5 pm on 2nd February 2016, either announce a firm intention to make an offer for Home Retail Group or announce that it does not intend to make an offer for Home Retail Group.
* Sainsbury's launched Homebase in 1979, but sold the business to Schroeder Ventures in 2001. Homebase became part of Argos Retail Group (now HRG) in 2002.