Hörmann installs solar panels
Garage and industrial door manufacturer Hörmann has installed over 800 solar PV panels on its warehouse in Coalville. The 260 watt panels, were fitted just before Christmas.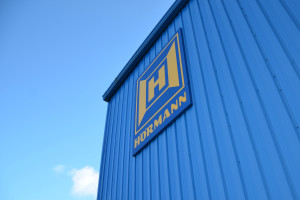 The company estimates a total of 179,000 kWh to be produced for the year. In January, Hörmann prevented just under 2.5 tons of carbon dioxide emissions.
"It's great to see that the solar panels are already having such a significant impact on our carbon footprint. As a group, Hörmann has a strong commitment to developing more environmentally friendly operations, so this is an important step for the UK office," said  managing director David Newcombe. "The electricity generated will go towards powering the equipment used within the warehouse, as well as providing lighting for our office space."